Cinemax - Bantry
The Quay
Synopsis
Nicolas Cage stars in this highly anticipated new thriller alongside Alex Wolff (HEREDITARY) and Adam Arkin (SONS OF ANARCHY).
A reclusive truffle hunter (Cage) who lives alone in the wilderness must return to his past in Portland in search of his beloved foraging pig after she is kidnapped.
More Information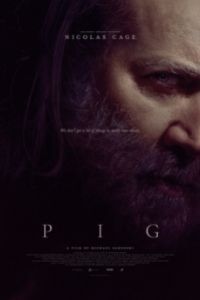 Rating:
15A
15A Certificate
Films classified 15A have been deemed appropriate for viewers of fifteen and over. However, they can also be seen by younger children - provided they are accompanied by an adult who has deemed the film appropriate viewing for that child. In such cases, IFCO strongly recommends that parents/guardians make informed decisions by accessing the consumer advice available on this website.
Country:
United Kingdom, United States
Genres:
Drama
Suspense/Thriller
Film Credits
Producer:
Joseph Restaino
Ben Giladi
Steve Tisch
Vanessa Block
Adam Paulsen
Thomas Benski
Nicolas Cage
David Carrico
Dori A. Rath
Writer:
Michael Sarnoski
Vanessa Block
Starring:
Nina Belforte
Alex Wolff
Darlene Young
Ben Giladi
Adam Paulsen
Vanessa Block
Thomas Benski
Nicolas Cage
David Carrico
Gretchen Corbett
Adam Arkin